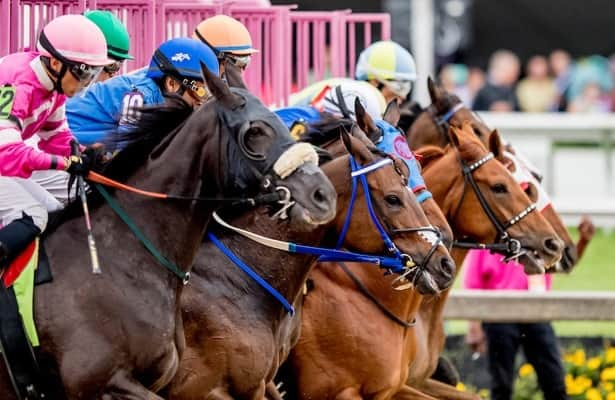 Photo:
Scott Serio/Eclipse Sportswire
Growing up in Maryland, Black-Eyed Susan Day was a traditional outing for my family for many years, and the memories are still vivid in my mind. My mother was a big fan of Weber City Miss, and she made a nice score on that wonderful filly on our very first Black-Eyed Susan venture in 1980.
I went with my grandmother one year and a wicked thunderstorm left us wet from head to toe. That was a wild ride! Over the years, I had the pleasure of seeing very nice fillies win, including Grecian Flight, Serena's Song, Silverbuletday and Jostle.
[RELATED: Betting the Black-Eyed Susan-Preakness double]
Beautiful Gift is the morning-line favorite for the 2021 renewal and she might be worth trying to beat at underlaid odds from the outside post. Before deciding how to bet Friday's Black-Eyed Susan, the 13th race at Pimlico, let's…